7 Ways to Reconnect with Yourself
And practice self-compassion!
"Our task is not to seek for love, but merely to seek and find all the barriers within yourself that you have built against it."


―Rumi
We all feel disconnected from time to time. Today's lifestyle is a constant rush of moving from place to place, fulfilling the next task: are the dishes done?! Have I (and the family!) got enough clothes for next week? Picking up our children from school, and running the same 9-5! Have I done enough this week to get that grade or pass that exam? Do you find yourself worrying constantly about everyone else, but never yourself? Or beating yourself up on a regular basis?
It's no surprise we barely stop for ourselves. In the long run, this can lead to emotional exhaustion and burnout. The mind and body are closely linked. By running our minds into the ground, with absolutely no break, our bodies often feel tired and stressed, and older than we are. Do you have a friend who has a natural glow and energy? Can you remember the refreshing feeling of coming off of a summer holiday.
It is important to take a break. If you feel you can't afford to, or have no time during the day and just too much on. A tiny mini holiday once a day, for just a few moments could be just the moment's peace you need. This can be as short as 5 minutes or as long as a few weeks self-compassionate leave. When was the last time the world stopped rushing for you?

1. Slow down.
Pause and take a breath. Breathe in the air and feel the sensations. Is it cold, or warm? Can you feel your lungs expanding? Feel the world moving around you. You can stop. How does your mind feel? The world won't end if you take a break for one moment.
Forgive yourself.
I imagine you are beating yourself up right this moment. Or getting into a state. "How could I get to this point of overwhelm, stress and exhaustion?"

Perhaps, you don't know who you are anymore, and can't remember the last time you felt like yourself. This is totally normal for everyone. Nobody has all their ducks in a line. Especially those of us who are constantly pushing ourselves. Beating yourself up for it helps no one. NO ONE! Ask yourself, if a close family member or a friend was lost, would you criticise them? Would you turn them away and tell them to "for heaven's sake, pull yourself together!"?
By practising self-compassion, and treating ourselves like we would a friend, life feels so much kinder. We put so much weight on ourselves and can be so critical and unkind. We wouldn't dream of doing that to someone else. Take some of that pressure off, trust me, it will be there when you get back, or perhaps it won't. We have 100s of 1000s of thoughts. Not everyone is true, and everything does not need sorting right this moment in time.
Reconnect with Others
Talk to someone, especially those who you haven't connected with in a while. Quite often, people exit our lives without us noticing, and then we are left feeling alienated and alone. When, and how did time pass so quickly? Does it seem only yesterday you were a school student or a child? Or even just a young adult? Maybe even a middle-aged person? Do you feel like time is racing away from you?

Reach out to a friend, send them a message and ask how they are doing? Maybe do something nice for them that they wouldn't expect. Pop round to a relative or friend you haven't seen in forever, for a cup of tea. Bring along some biscuits (or wine) and ask for a good catch up. Take an interest in how they've been and what they have been up to… Remember that this isn't a task about pleasing others. It is about opening yourself back up to new things and experiencing enjoyable sensations for yourself in the now. Plus, if you brighten someone else's day, two people are flooded with feelings of compassion and self-worth. The best thing you can give anyone is your attention. So do the same for yourself too!
3. Take time to relax and get outside.
We have an incredibly beautiful planet. How often do we actually notice that? I am not suggesting you join the nearest walking group or start hugging the nearest fern (unless of course, you want to,) but take a step outside, listen to the birds and observe your greener surroundings of plants and trees. Listen to bird song or watch the cars go by. A little sun and time can make a real difference.
4. When was the last time you did something for you?
What were your hobbies in your youth, or perhaps just a few months or years ago? Humans are curious and playful beings. (I often feel burnt out, depressed or insatiably bored and empty, if I am not learning or doing something new. Perhaps a trait of my ADHD.) If you have considered taking up a local class in the past, sign up! Reallocate some of your responsibilities to someone else.
The world won't end. Your child will not resent you for having a night off. Your husband or partner is capable of feeding themselves and doing the dishes. Takeaway food exists for a reason. Get your nails or hair done in the day- be that going out to a salon, or having someone come round to the house. Make something for yourself or learn a new skill, read that new book, go see a movie, take that long bath with all the extras that you see on instagram! Do you know someone who needs to take a break? It's probably you too!

5. Journaling,
Write everything down. If you are anything like me, you often don't know what you are feeling until you are totally overwhelmed, and have no idea why you're actually feeling that way. Mind mapping or journaling is an excellent way of getting out all of that brain spaghetti jumble. (No it doesn't need to be perfect and you don't need to have nice handwriting.)

If you don't know how to start, maybe jot down all of the things you've been doing the past few days and weeks. From there, you might identify feelings you have surrounding them. You don't have to do anything with them, just notice and see what they are. What does that mess in your brain look like? Challenge thoughts: are you being unkind to yourself? For example, mine would be, "I don't read enough, and have been late back with my library books! I have got so much to sort out. Why am I not like more successful people my own age? I've wasted so much time!"
Are those helpful thoughts? Not particularly. In fact, sometimes I can be just downright cruel. Just writing down these self-critical feelings, allows me to notice them and to forgive myself. Nobody is perfect. You can't do everything!
6. Get some sleep or just lie down.
You don't need to be unwell to sit down or sleep. If you are exhausted, rest. You don't need to feel guilty. I respect that might be difficult for some, but notice those feelings. If a friend was tired and felt guilty or distressed just taking a 10-minute break, wouldn't you tell them not to be silly, and to sit down and relax! Aren't we critical to only ourselves?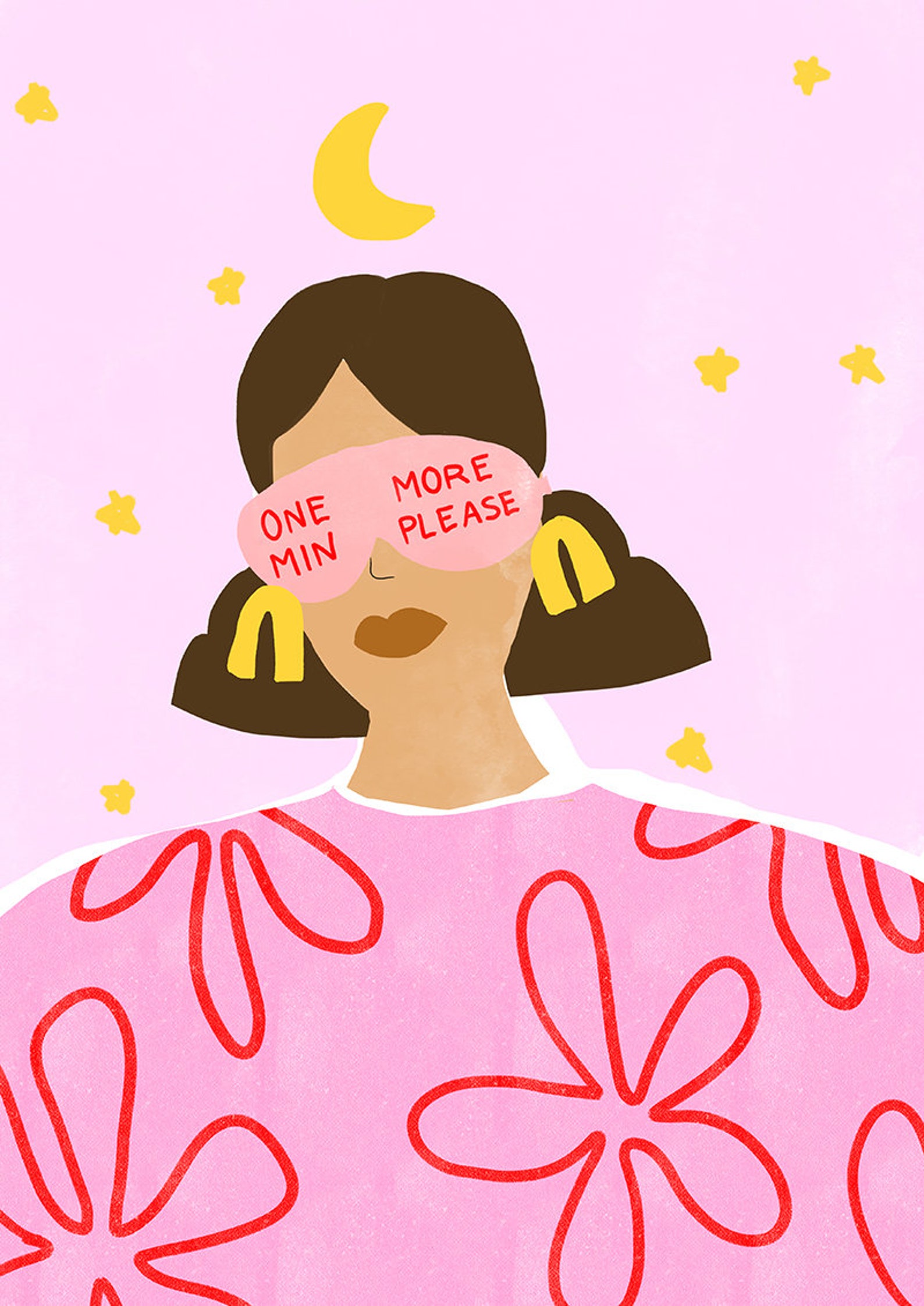 7. Feel.
Faking it till you make it will cause exhaustion. I guarantee it. We are only human. You are allowed to feel sad, or bored, or a bit low on certain days. It is okay if you feel unfulfilled. It's okay if you feel disconnected and empty. Our brain is always looking for a solution, and sometimes we can't fix it right away. That is okay too. Accepting that was one of the best feelings steps I took in my journey. I'm a huge advocate of self-care and forgiveness. You don't have to be happy every single second of every day.
If all of this is a little too heavy or overwhelming, then you can just forget all that and take a short break! Sit down and praise yourself for just how much you've gotten done. Wow, aren't you just amazing for what you've done today! Look at what you've achieved in the past; time doesn't make it any less impressive! What are you proud of? When was the last time you thought like that? We spend so much time doing, and overthinking in the now and whats up next, we barely spend any time just being, reflecting and appreciating what we have and what we have already achieved.
Whatever you're going through or whatever you do: career, parenting or education; self compassion can alleviate pressure and gives permission to forgive yourself. You can only do what you can. It's no wonder we often lose our sense of who we are when we barely take any time or compassion for ourselves. You don't have to be perfect, you are enough as you already are.
Just for this moment, don't worry.
Share the love!
Danni oxo